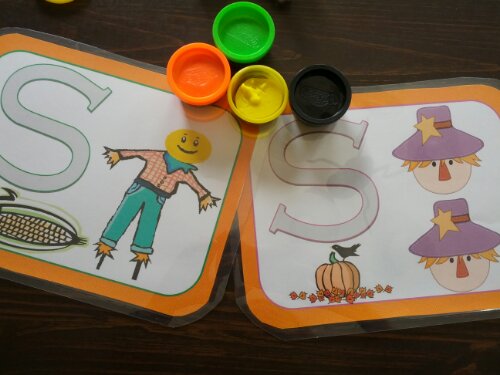 I am gearing up for a month of fun with Scarecrows in Pre-k!   You have seen the Teaching Heart Scarecrow page right?  Keep checking it out as I add more goodies as I complete the unit with a group of Pre-K students.  
Today I wanted to share a free printable (2) scarecrow play-doh mats.  Similar to the ones found in our apple packet (click here) !
The one below is cute, don't ya think?  Students can make an S by rolling the dough to form an S.  They can give their scarecrow a hat or hair.  They can also roll little balls to make the corn look more life like!  So FUN!!!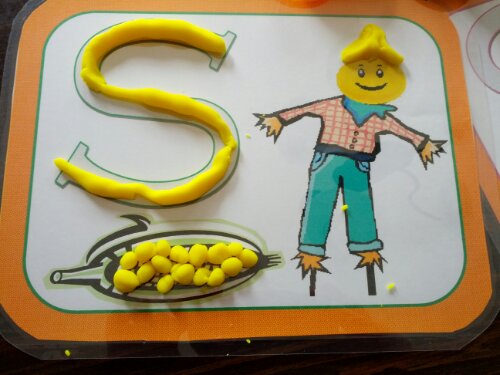 The next mat can be used after the Scarecrow Happy and Scarecrow sad activity found in our Scarecrow Packet – click here!  Students outline the S.  They make a happy and sad scarecrow.  Then they add some haystacks around the pumpkin.  
Click Here to Download the Scarecrow Play-doh MatS! (make sure you laminate them before you use them) and then click here to check out our scarecrow packet!!!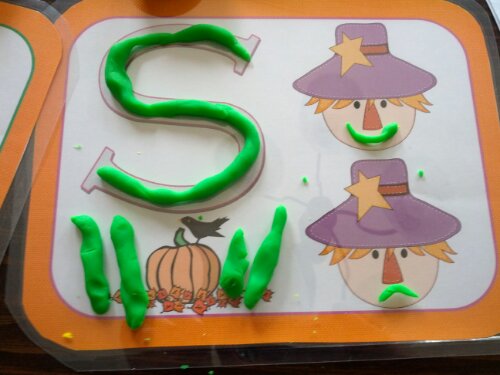 They of course you will need to add a scarecrow cookie cutter to the play-doh fun!!!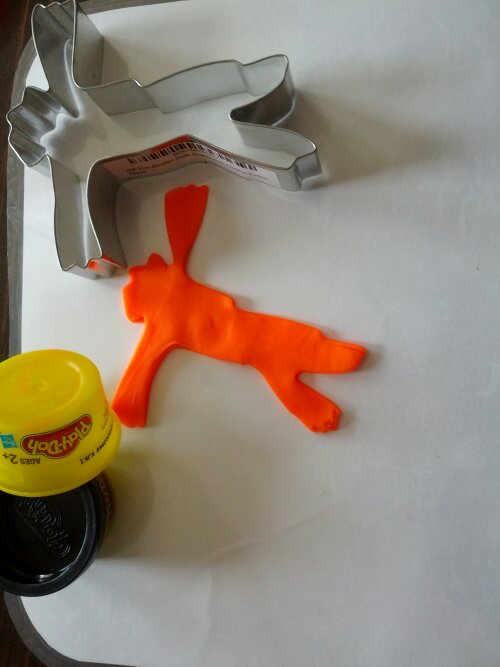 I hope you have a blast with the scarecrows!!!  Be sure to stop by our theme page for more free and fun ideas. 

Google+