Happy Fall Ya All!
I have a special treat for you to use today and Sunday.
It's 15% off your total order from:
http://www.e-junkie.com/teachingheart
Please use discount code fall2012 at checkout to save!!!
Here's some free samples:
Apples and Scarecrows
Check out our Fall page for more free ideas and printables!!!
Click For Scarecrows amd be on the look out for the new Falling for Scarecrows Pre K to K Packet coming out this month!!!
Click for Dem Bones and Other Fall Foods that can be used to teach math and reading!!!
Check out the Halloween Literature and Ideas to Match!
Support Teaching Heart and Get our Fall and Halloween Packet! You will be glad you did! Click here to learn more!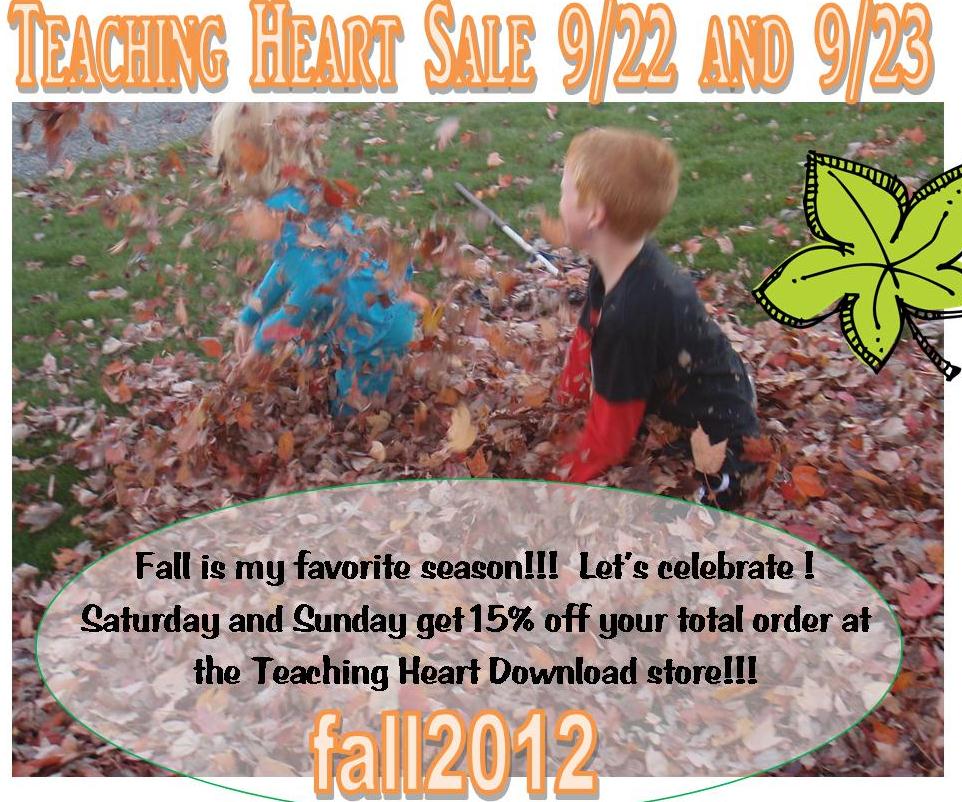 Google+