FAll is in the air!  It's my favorite season…  and my favorite fall fruit is???  You guessed it, apples!
I have a free apple tally mark take it to your seat center to share today.  First, did you see our apple packet for grades Prek, Kindergarten, and first??  Click here to learn more about it!
Here are two of the MANY printables found in the set!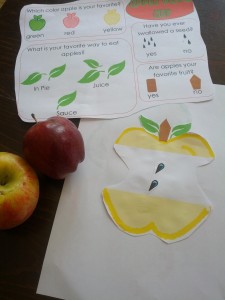 First is an apple glyph.  Here's my apple.  As you can see if you use the key.  My favorite apple is yellow.  I have never swallowed a seed.  Apples are yummy but the stem tells you they are not my all time favorite fruit.  The leaves of my apple tell you that I like apples best in a pie.  Who could argue?  ISn't this the cutest and simplest way to get some math chart making and reading going on in your classroom?  The file is in the packet and it includes the patterns and the key to create great apple glyphs in your classroom!!!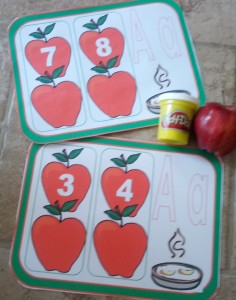 Next is the set of apple play doh mats.  I love these.  All you need to do is print them and laminate them for years of use.  Supply some play doh and have your kids make seeds to match the number.  Also, have them outline the A in play doh and lastly, that pie needs some crust!!!  Go get it!
Like those???  Click  here to see all the other goodies in the packet!!!  
Now the yummy apples…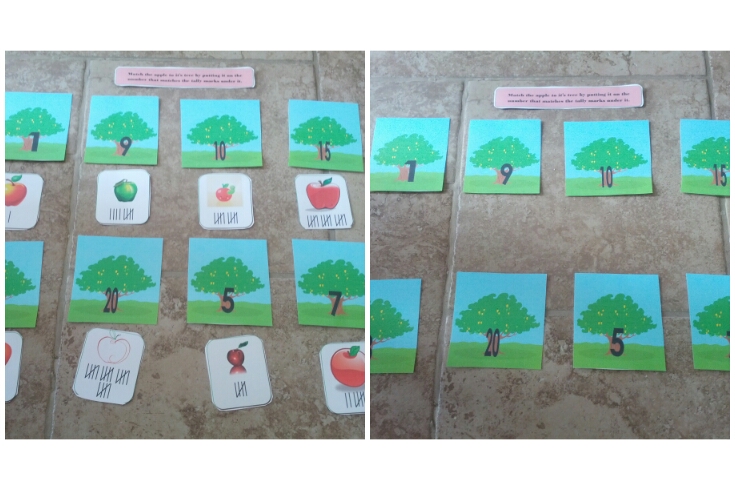 THE  free treat.   This is an apple take it to your seat center.  I store mine in a ziploc.   Pretty simple, student matches the tally mark apple to the correct tree.  Also, I have included a pencil sheet for your students to complete once they make the center!!!!   Great way to make sure they got the concept.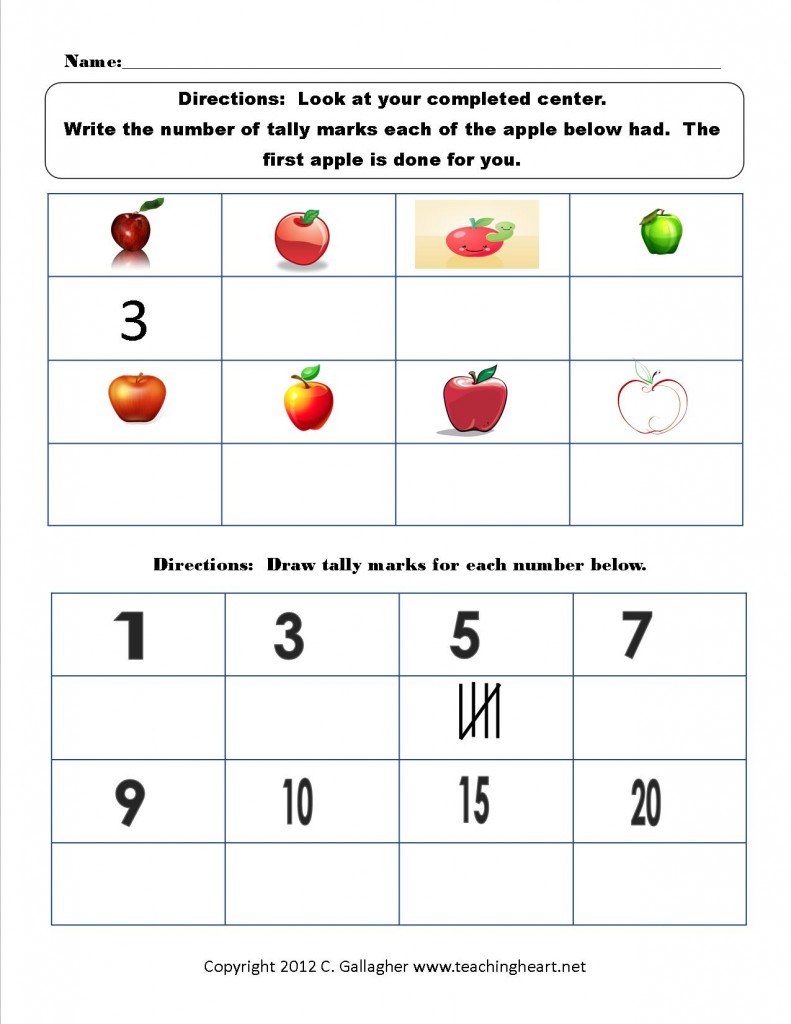 This 5 page free apple printable can be downloaded for free —   Click here to download the free apple tally center!!!   Now those are some good apples!
Also, check out our apple theme unit filled with more apple ideas.
Of course, you need this packet!!!
Google+