On Facebook I share a quote of the day that I find or one that I make…  Come join us on Facebook.  Click here and then click like and we will start to show up in your newsfeed with teaching tips, quotes, and more fun!  Here is what I shared today:
I have this beautiful patch of sunflowers growing a few steps from my house… I pass them everyday and took this picture. Here is to hoping you all will be like a SUNFLOWER in the lives of your students this year!!!  Best of luck to all the teachers heading back on Monday! 
SHINE ON!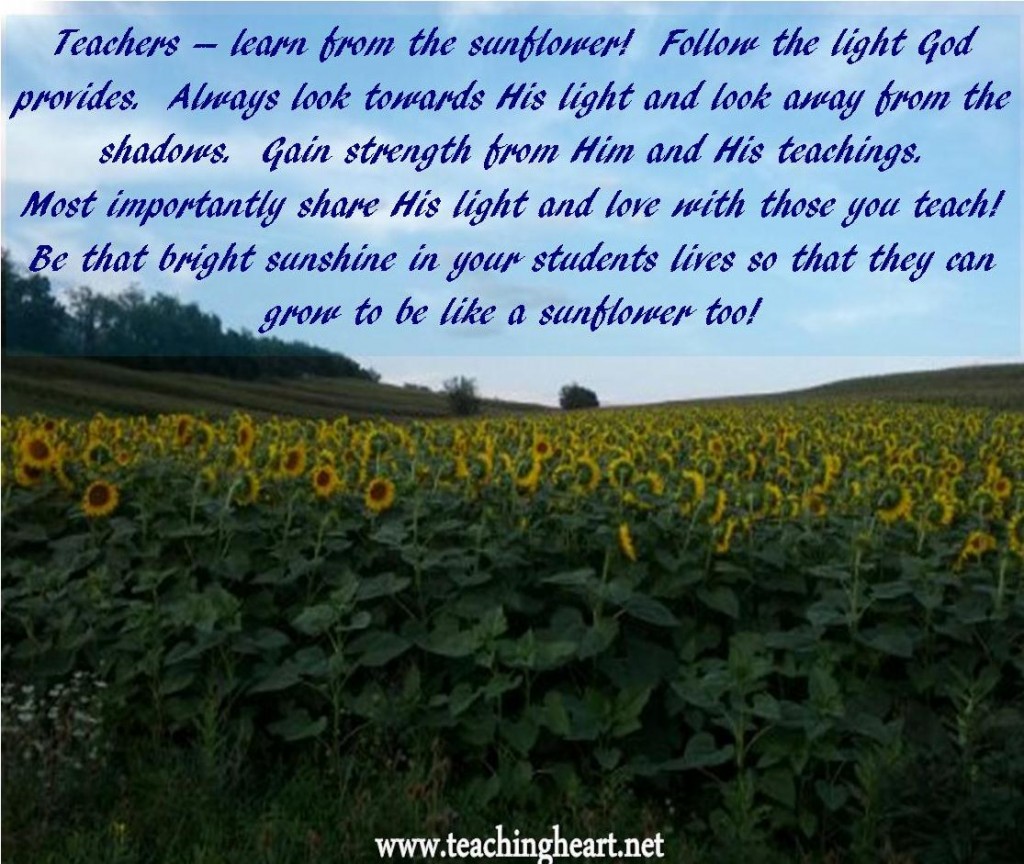 Teachers — learn from the sunflower! Follow the light God
provides. Always look towards His light and look away from the shadows. Gain strength from Him and His teachings.
Most importantly share His light and love with those you teach!
Be that bright sunshine in your students lives so that they can grow to be like a sunflower too!
Google+