Are you on Facebook???  Do you LIKE Teaching Heart?  If you do, you may have seen the picture below on the Facebook Page yesterday.   It was a hit…  So, if you did not see it, what do you think?  Have you said anything similar during the summer?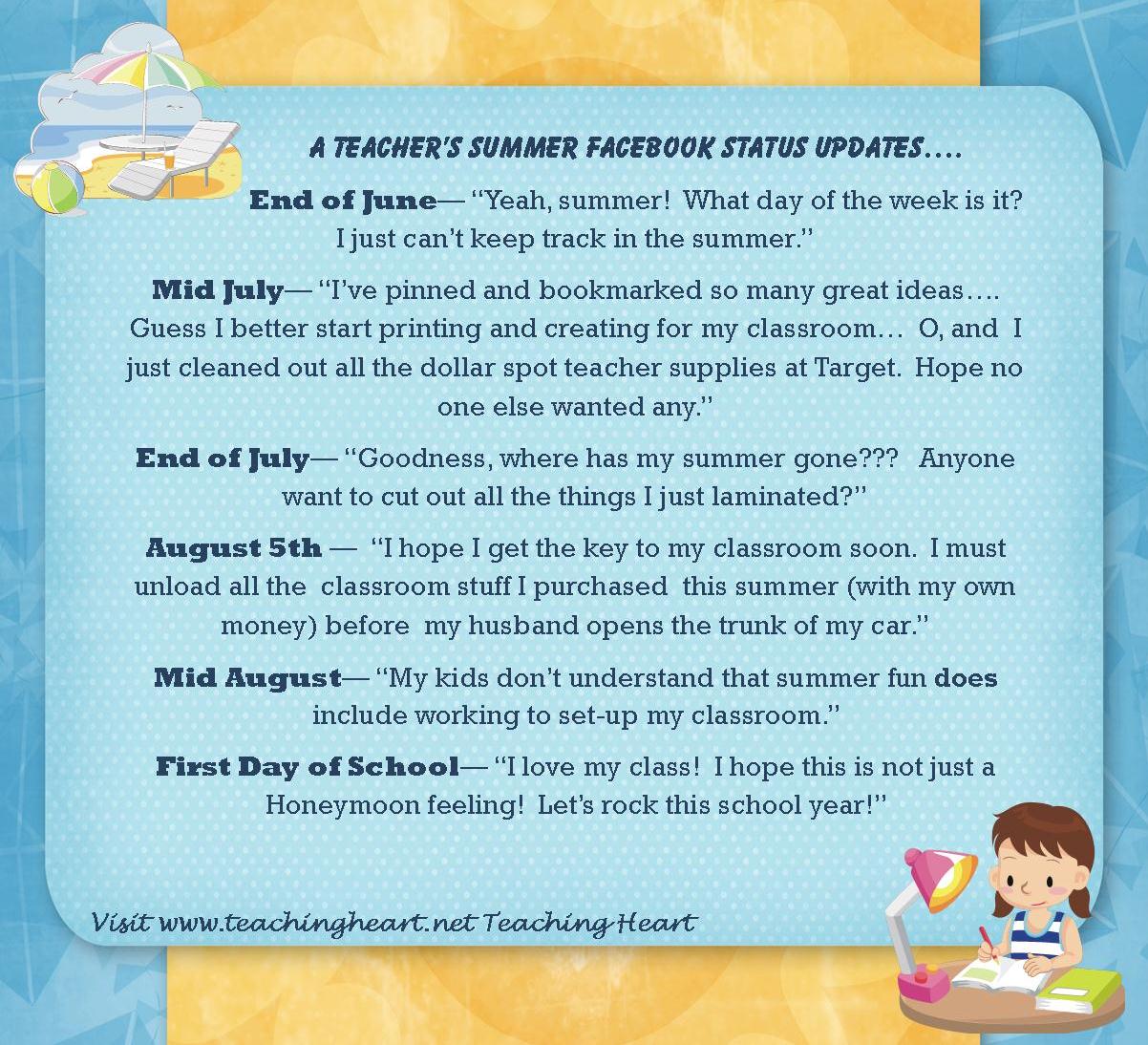 Ok, I was asked to rewrite the First Day of School Status —  I guess some thought that was too positive…  So here's the other version.  Feel free to pin the one you like the best!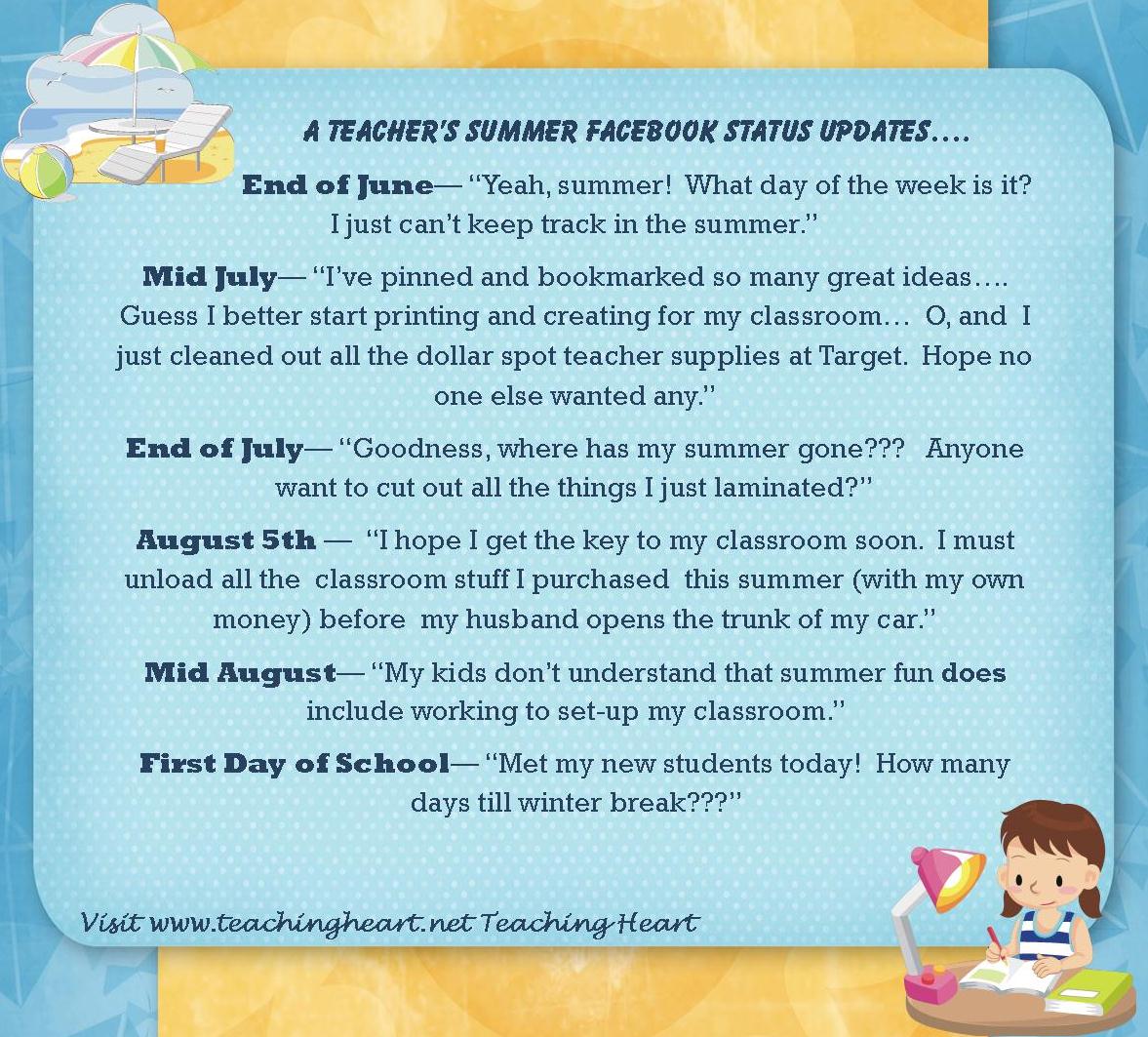 So if these are right, you are in about the stage where you are searching online for ideas and printables for your classroom.  You probably have hit Target and Walmart already to see all the Back to School goodies on their shelves.  I have already hit Target…  even took the picture below of the Teacher rack and only got one of the dollar pocket charts because someone already beat me to the dollar spot and bought it all except one red pocket chart.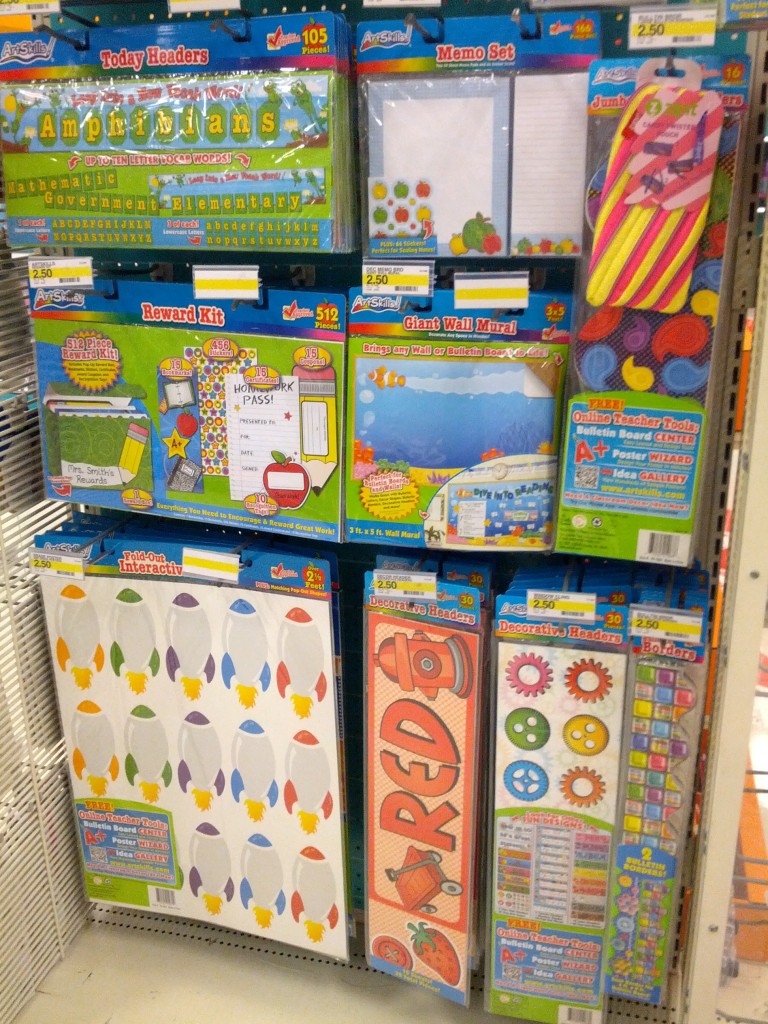 Anyhow, if you are in the searching and planning stage, make sure you click here and visit all the pages on our Back to School Page…
Many ideas of what to read the first week!
Lesson plans for the first week!
and so much more…..
Also, stop by our store by clicking here and support us and buy Teaching Heart!!!  Teaching Heart loves to share free items – but we gotta make a living!  Thanks for shopping with us!  Also find some of our free and priced items at Teacher's Notebook!
Some of our hottest items this time of year include.
Primary Teacher Time Savers for Back to School / Back to School Packet / Bee Themed Classroom Resources and Decor / Dolch Pre Primer PAcket / Dolch Primer Packet /Fall Halloween Packet / Graphing Packet / Caterpillar Packet Prek-1
The good news…  You are only about half way through your summer break!!!  Enjoy and be blessed!
Also, wanted to take a moment to prayer for the victims and families in the Colorado movie shooting.  Such sa news to wake up to.  All I can do is pray and know that God is greater than this.  Please take a moment to pray.
Google+