Strawberry season is in full swing…  I may be going a little berry crazy lately.  I keep finding such cute strawberry goodies all around.  I just made these cute baskets for my kiddos teachers.
I found this cute Strawberry Set and Strawberry Apron on Amazon!!  Love it!  My son's piano teacher/my friend got this little treat!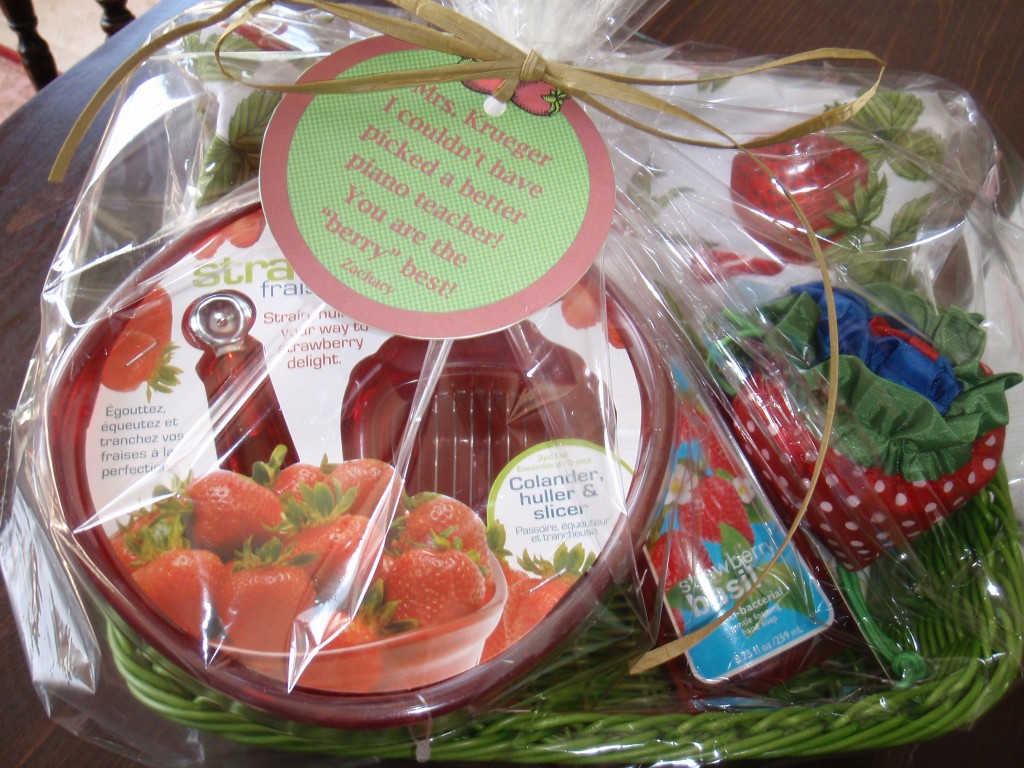 These other goodies came from Bed Bath & Beyond.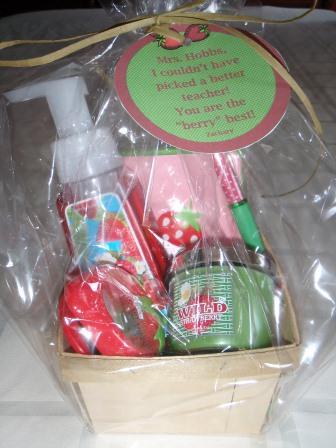 Of course I have some learning goodies to go with Strawberries at Teaching Heart – You can click here to read those ideas!!!
I have a favorite Strawberry book that you may have read too…  The Little Mouse, the Red Ripe Strawberry, and the Big Hungry Bear (Child's Play Library)
There are many ideas to match this book online too.
Making Learning Fun Literacy Activities And Math Activities
Lap Book Templates to Match the Book!
Next up, a trip to the local strawberry patch!!!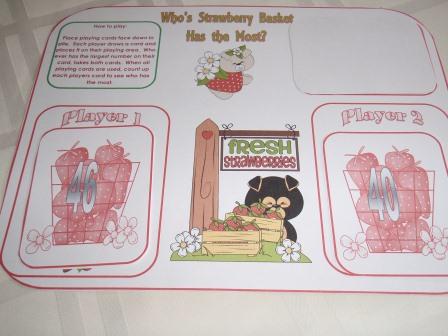 Learn about this game by clicking here.
Practice reading numbers and picking the largest with this game.
Google+