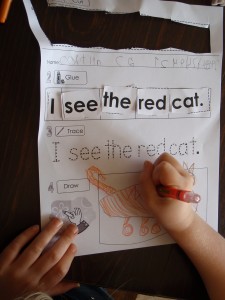 Here's a free activity sheet for you today.  Remember how I said we are reviewing sight words with my daughter when I shared this CRACK THE CODE???  Here is another way we review!  It is a cut, paste, trace, and draw activity.  I made a set of these (which will all be available soon).  This is one from the set using the Pre-Primer Dolch words.  The students must cut out the words, glue them to form the sentence, trace the sentence, and then draw some sort of picture to represent the sentence.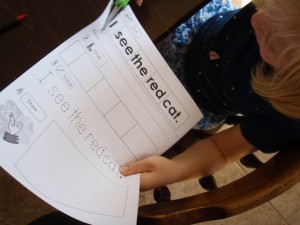 You can Click Here to Download Sight Word Cut, Glue, Trace, and Draw…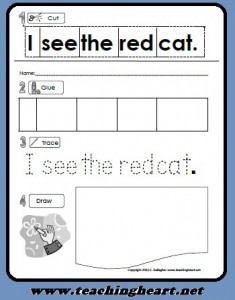 Happy Sight Word Learning!!!
If you enjoy that and want more ready to print, check out our Sight Word Packet Here…
Google+