I am working hard to update my rainbow theme/unit page here.  The weather theme was just updated.  Check it out here.  Also, I would love for you to check out the NEW weather packet.  I had many requests to do one… So here it is. 
Ok, here's the free RAINBOW math Adding center I wanted to share today.  Perfect for reviewing addition or introducing it.  Includes a center sheet for student to complete following center.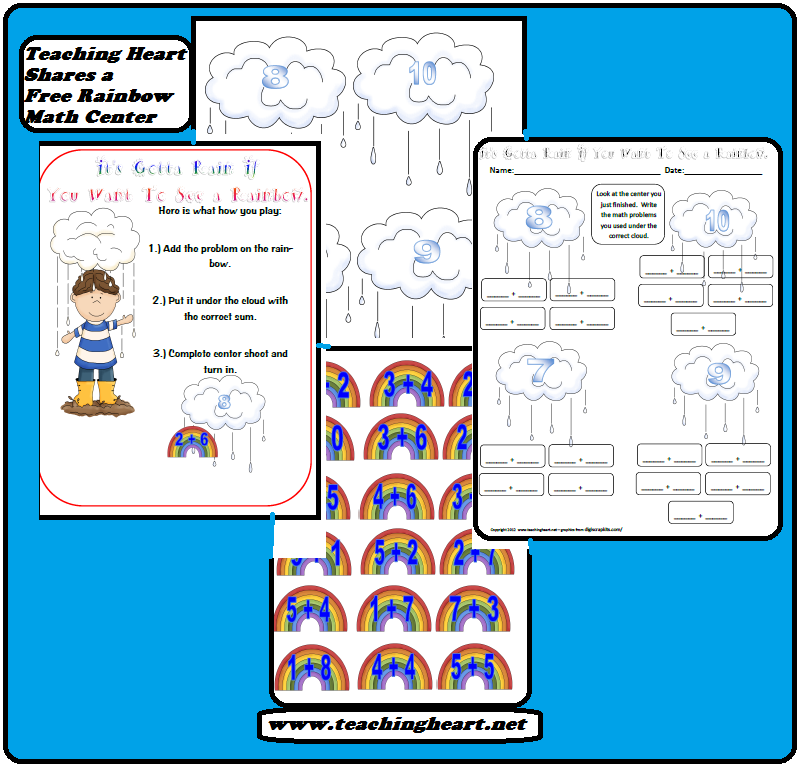 Here's my little Kinder working with counting bears to complete the center…
Watch The Rainbow Center in Action With Counting Bears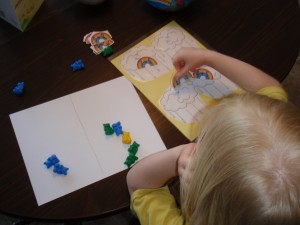 Download the Rainbow Center and Center Sheet by Clicking Here!
Look at some of the RAINBOW  fun found in our weather packet…
Do you know ROY?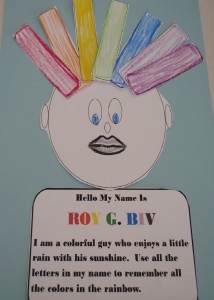 All the printables to make him are included…
Here's another of the many files found in the weather packet…  GO GET IT!!!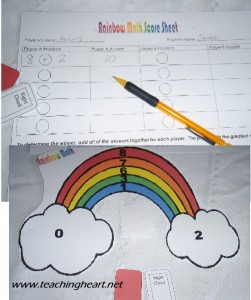 Keep supporting Teaching Heart by shopping at our store and Teaching Heart will keep the free ones coming!!! 
Thanks for reading!!!!!
Google+