Virtual kisses and hugs to you!  With Valentine's Day only a few short days away, what fun learning do you have planned for your kids???  If you need ideas fast, read this post and then click here for even more free ideas.
You know I am LOVE BUG CRAZY…  here, here, and here are posts on my little LOVE BUG!  Now I bring you another Love Bug idea with a Kiss thrown in.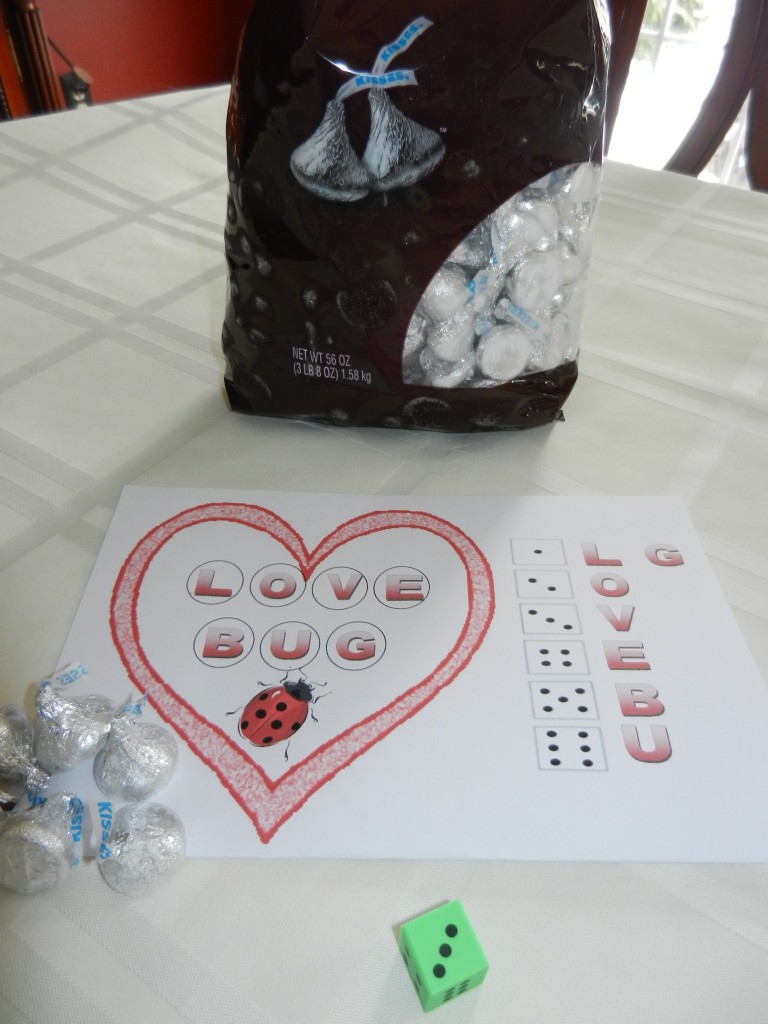 It's a LOVE BUG cover-up.  Take turns rolling the dice and covering the letter/letters given on the key.  If you roll a letter you already have, give the dice to the next player. Play until someone covers up all the letters in LOVE BUG! 
You can download the file for this by clicking here.
I also created another fun Hershey Kiss Activity along the same lines for my daughter's Daisy Meeting this week.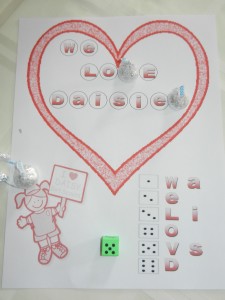 You are welcomed to download that by clicking here…
You will also want to visit my post at the OCB for a math and CVC cover up using Hershey Kisses!!!  Click here to go there and get another free printable!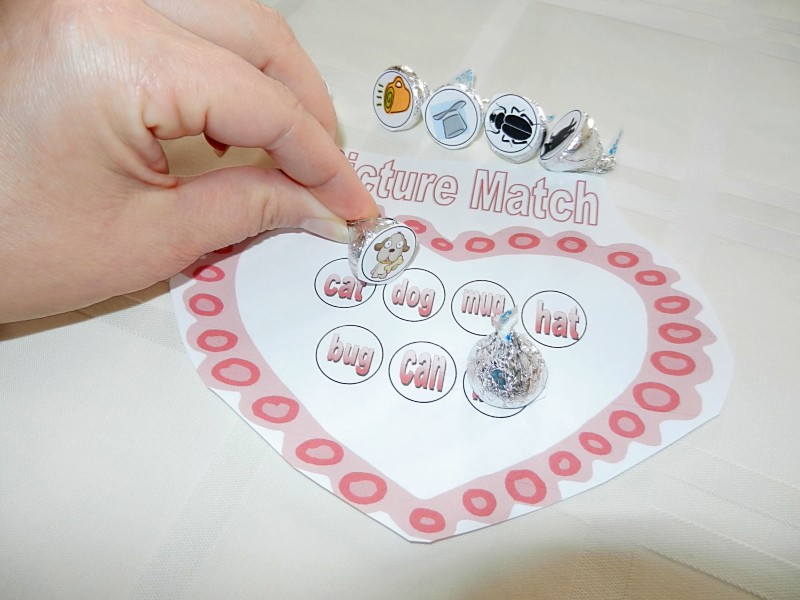 One more thing to share tonight before you go… this is a count above 10 base ten activity I created for my kinder that needed some extra practice.  Student colors in hearts based on given number…  Click Here to download!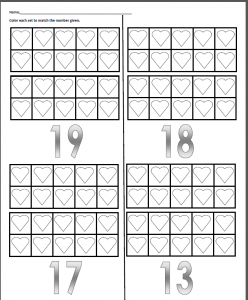 Use our printables?  Shop our store and keeo Teaching Heart sharing!
Google+