Well here our the kids 2012 Valentine's Day cards.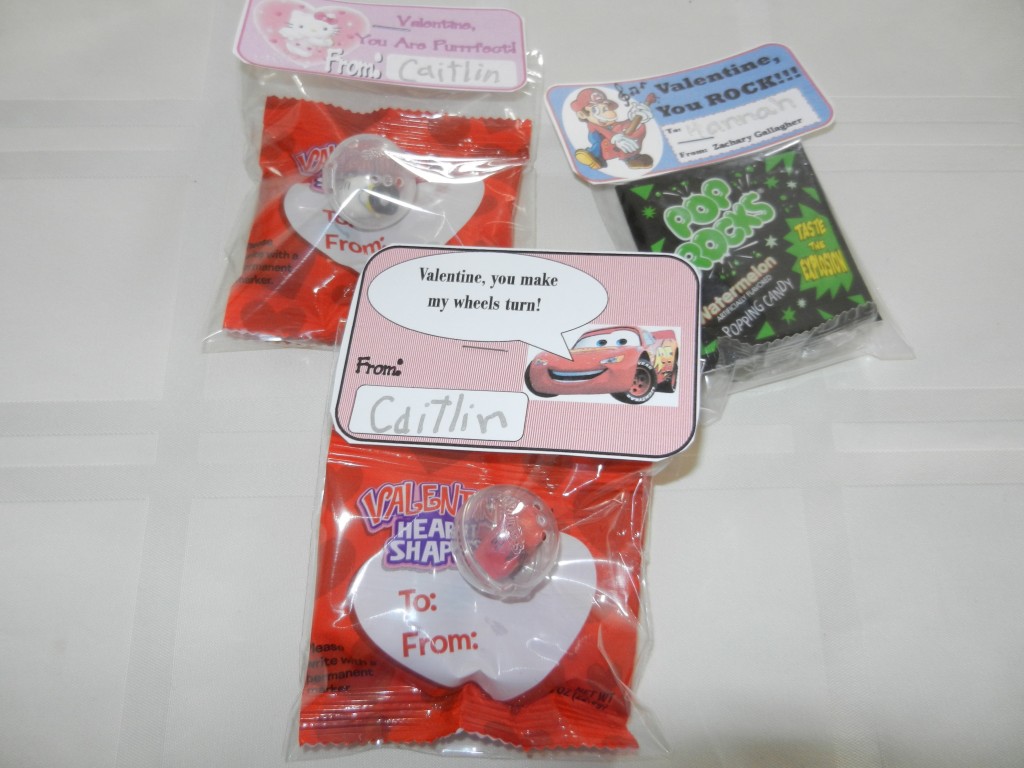 For my daughter I found Squinkies on sale after Christmas.  I found Hello Kitty ones (for the girls in her class)  and Cars ones (boys in class) for a total of 10 dollars.  That's 0ver 25 Squinkies for 10 bucks.  I made a little Hello Kitty tag that reads:
Valentine, You are Puuuurrrrfect and a Cars tag that reads, Valentine, You Make my Wheels Turn!!
My son love Super Mario, so I found a graphic of him playing the guitar and put that with Pop Rocks and made a tag that says, Valentine, You Rock!  I think they all turned out cute!  So if you see Squinkies on sale, save them for next years Valentines.
Need some printable Valentine Ideas, click here to see more!!! 

Google+