I cannot believe how close the Holidays are…  Do I say that every year???  Here is a great activity for Novemeber.  Love me some Glyphs!!!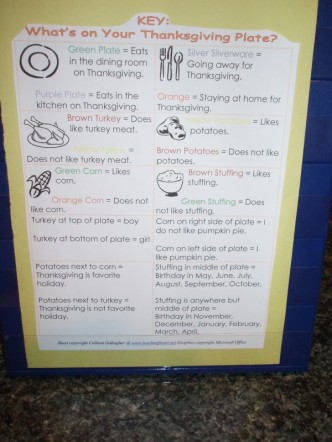 Here are pictures  of the Teaching Heart Thanksgiving Plate Glyph Activities –  (The picture above is the glyph key).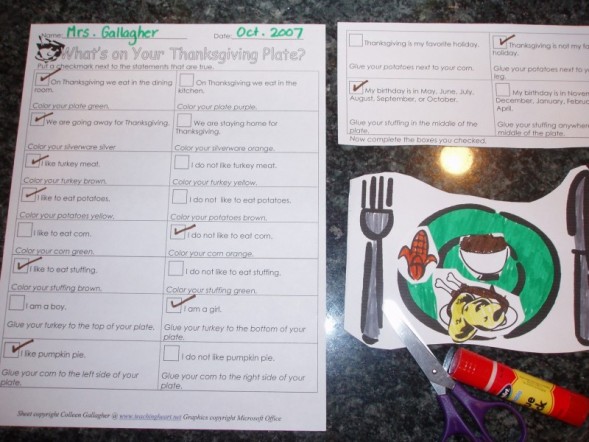 First the students answer questions about Thanksgiving in their family. Then they color and cut the glyph based on their answers. After the glyphs are done I suggest you display them along with the key.
Once displayed, the the board can become another fun learning activity.  The students can fill out a sheet that asks questions about all the glyphs.
The activity above is from our downloadable Thanksgiving Packet.  You can learn more about that here!
Need some free and fun ideas for Turkey time?  Please check out the TEaching Heart Thanksgiving resource here!  This page is FILLED with ideas! 
Be sure to check out our free roll a Turkey Game here!
Google+