I am sure you have read one of the "Old Lady" books.  There is a new one for fall called, "There was an Old Lady who Swallowed Some Leaves!"  It's so cute and the kiddos love it.  The pattern of the text makes it a perfect match for emergent readers.  Once you read it a few times with a child, they can read it on their own using the picture cues.  I love to act out these stories with the apron I made below.  The kiddos can retell the story by putting the items in the old lady's belly.  You can click here and download the pictures from There was an Old Lady who Swallowed some Leaves here.  Below I will tell you how to make the apron.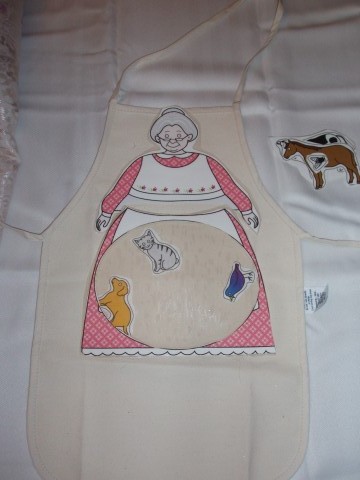 Above is one I created using a child's apron found at Michael's Craft store. The printables come from KizClub. Click here for the link to the printable. I printed, laminated, and then hot glued the lady to the apron. I would suggest you make a few of these and have your students retell the story using the vests. They will love this activity. Also you could have the lady swallow letters and say the sound as she swallows the letters.
Click here to learn about the pattern seen below – it can be used with all the Old Lady Books.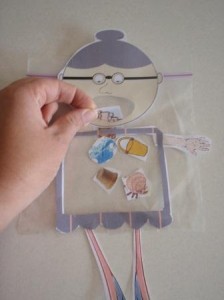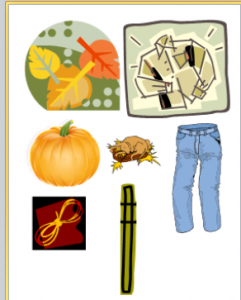 Click here to print objects for the Little Old Lady to Swallow that match There was an old Lady who Swallowed Some Leaves!
Click Here For the Old Lady Who Swallowed a Bat Activities
I used the printout of the shirt, pants, and pole found in the packet…  but I used string for the rope, leaf foam stickers for the leaf, filler for the hay, and a pumpkin eraser for the pumpkin.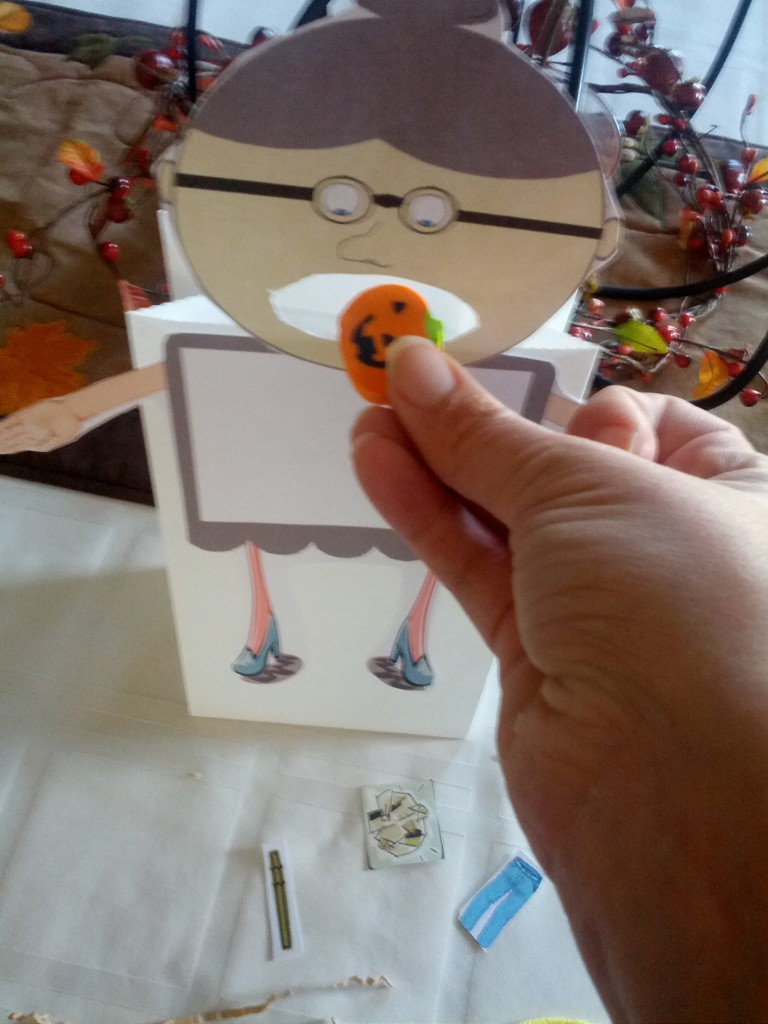 Once they retell the story with friends at school they can take it home for so much more fun and retelling practice.
Click here to check out the Scarecrow Packet! OR get it and SAVE BIG with our Fall Bundle!!!
  You can get the bundle here at ejunkie (CLICK HERE) or here at TPT (CLICK HERE).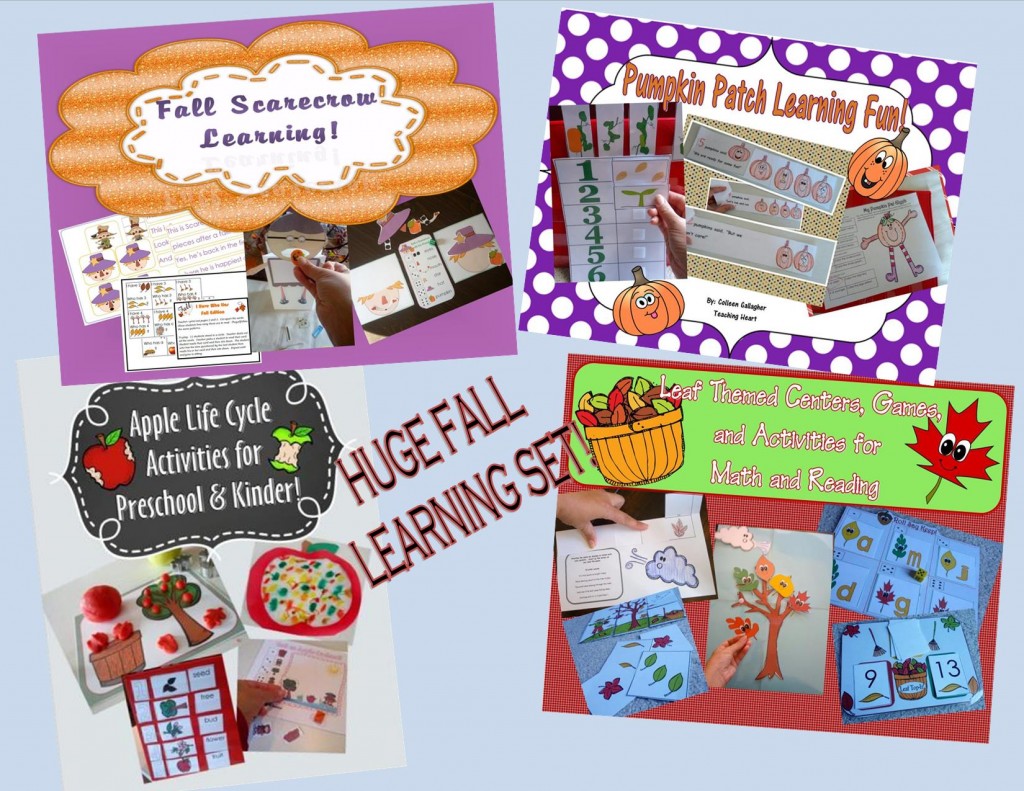 Google+