Today I started back up teaching Faith Formation/CCD to third graders again.  I am excited for another great year.  I wanted to share some printables I use on the first day.  Hopefully they will be found helpful to another CCD teacher!!!  Enjoy!!!
Here are the desk tags I use.  You can print them too – click here.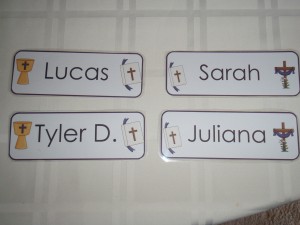 On the first day I always have the students interview each other.  I break them up into partners and they interview a classmate with this sheet.  You can download the sheet here.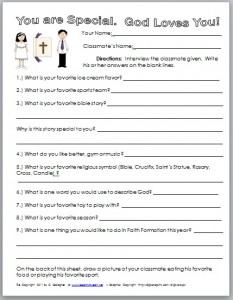 At the end of the first class I like to give out a little treat that also serves as a way to share some information about what goes on in class.  You will need an eraser, silly band, glow stick, cotton ball, cross, and bookmark for each baggie you make.  You can print the tag to my little kit by clicking here.
Great book to read on the first day of class to remind the kiddos how important the Bible is…

 And the one book I use for every class to help me get ready to teach about the Gospel…  I would recommend that this book be used not only by catechists, but also by parents looking to make the Sunday Liturgy of the Word come alive in their own homes.

And the two websites that help me the most when preparing a lesson…
http://catholicmom.com/ and http://www.sermons4kids.com/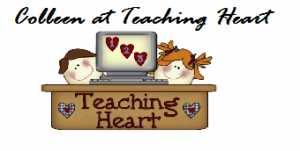 Google+