My husband is from Vermont and his parents still live in the area.  Thus often you find us enjoying Vermont in the winter.  Everytime you tell someone you are going to Vermont in the winter they Ooooo and Awwww!  I prefer Vermont in the summer.  Much more to do rather than stare at the snow.  The picture above was taken at a local winery (Boyden Winery).   I would say it is one of the most beautiful spots I have been to.  It ranks right up there with Hurricane Ridge in Olympic National Park (one of the places I would like heaven to look like). 
Other things I love about Vermont is the small town feel.  Where else can you have a small fridge on the side of a barn loaded with fresh eggs and produce.  Best part, there is an open container where you put money in to pay for the item based on an honor system…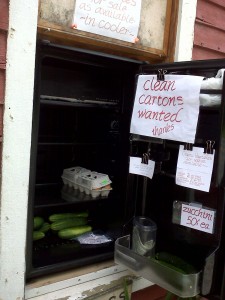 Then there are the beautiful mountains and visiting Stowe to ride the Alpine Slides.    My kiddos are quite the hikers.  I knew my son was but my daughter really surprised me as we made it to the top of Mt. Mansfield…. of course I was nervous because having my kids hike with cliffs of death around them is scary for a mom and me being a paranoid one makes it even more scarier.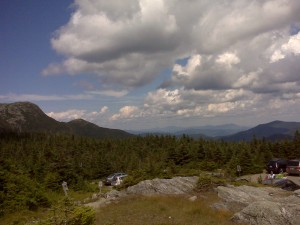 Summer is fun in Vermont…   Have you been to visit?
Google+