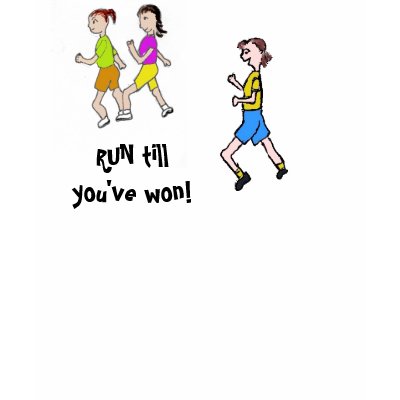 Yes, I am still here and I still have goals in mind… First being that shirt I would like to wear before the end of August. I just need a little break from thinking about calories in and calories out. I think after this week I will back at counting calories (which is the only way I seem to be able to loose weight is being anal about the number of calories I hit a day!) Ugh, I am a bit frustrated… but a little break is often what I need to come back strong. Good news, the weight I gained on vacation is off now!
Still running. I logged 22 miles this week! Wahhhoooo! One day I ran with the family in what felt like the hottest run ever! Ugh! It sucked and felt so good when it was over. With the heat, I have been hitting the treadmill. I am trying to get faster so that I can finish six miles in under and hour at the end of September for the Great Race. Curious what other runners do to get quicker? I would love to hear your suggestions if you are there????
Here's my plan for twice a week. My get faster plan!
(once a week)
Warm up with 5 minutes of walking and 10 minutes of easy running. Then run for 2 minutes at a fast pace that's just short of a sprint, followed by 2 minutes of jogging; repeat the entire sequence 4 times. Cool down with 10 minutes of easy running, then 5 minutes of walking. Should be a blast!!!
Have a healthy week!
Google+