Let's start with some snow… Add a carrot for the nose and a magic hat! Here are a few ideas for fun with your snowman!
Snowman Song: (Tune: I'm a Little Teapot)
I'm a little snowman,
round and fat.
Here are my mittens,
Here is my hat.
When the sun comes out I melt away.
See you next year On a snowy day. ~ Author Unknown
***Sorting Gingerbread & Snow Friends
– The student cuts out various pictures of snowmen and then sorts them on a sorting sheet (k-2). The student answers question independently (1-2) about their sorting sheet. This comes from Teaching Heart's Snowman packet.
Click here
to learn more…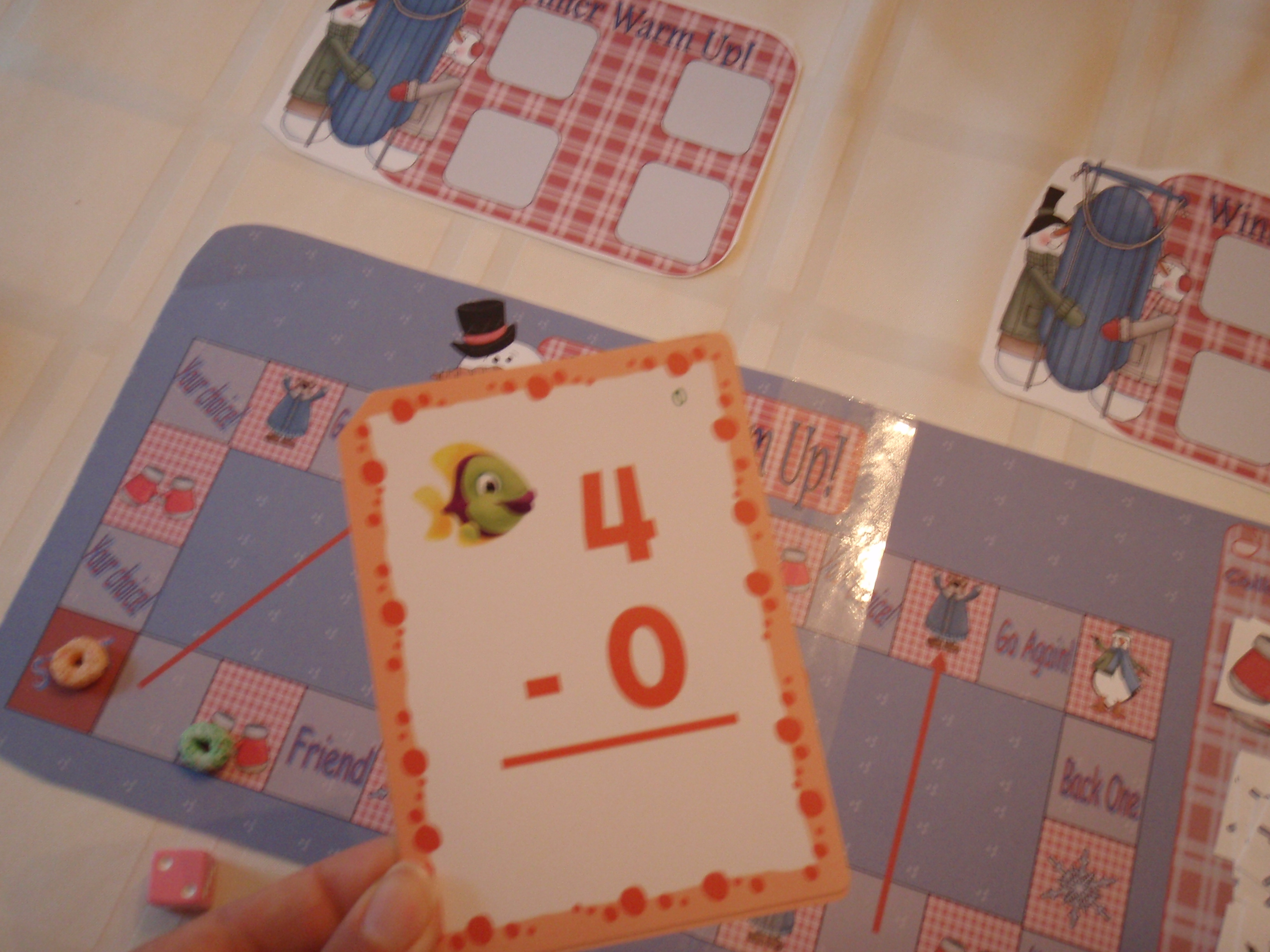 Need some board games for the winter months? Teaching Heart's Board Game
CDROM
comes with many themes that can be used with any skill you would like your child to work on… Just print and you are set.
Click her
e to learn more.
Here is a picture of part of a reproducible book from
pur
CDROM
. You may try to make your own or
click here to learn about the

CDROM
.
Each page in the book has a snowman in it. The student
choses
a color to write in the blank and then colors that part of the snowman.
I like your _______ hat.
I like your ________ scarf.
I like your ________ nose.
I like your _______ eyes.
and so on…
Read There was a Cold Lady and use the ideas found here to match the book!!!
Recipes and Crafts
Snowman on stick http://familyfun.go.com/recipes/snowman-on-a-stick-699309/
Google+