Only a few days left to enter… Last day is December 5th! Hurry!
One of my personal goals for November is to be aware of my many blessings and be thankful for them!
I am so thankful for my visitors both here at Teaching Heart Mom and at
Teaching Heart
. I am also thankful to those that purchase
products
from
Teaching Heart
… I wish I could thank everyone with a free treat. That just is not possible! But I can giveaway this basket filled with tons of treats any teacher would love plus three
Teaching Heart

CDROMs
(valued at over $100)…
filled with all of this stuff…
2 New books(one paper back and one hardback), 2 listen and play games, a hungry caterpillar puzzle, Telling Time game, pocket chart, three CDROMS from Teaching Heart (CD #3, Packet CD #2, and Any Skills game board CD), stickers, star notepad, holiday coffee, candle, hand sanitizer, hand cream…
and I can give away five CD's to five entries (you choose the CDROM if you win).
Just my way of saying thank you to my visitors and customers. You all really rock!
SIX WINNERS: You may enter for a chance to win this basket and five other entries will be drawn for a chance to win one CD of choice from:
http://teachingheart.net/primaryteachertimesaver.html
RULES
Seven chances to enter… Last day to enter is December 5
th
. Winners will be posted on December 6
th
.
1.) Just leave your name and email in the comments section. (enter 1 x)
2.) Blog about this giveaway and then come back to the comments section and leave the link (twice) to your blog post, your name, and email. (enter 2 x)
4.)Become a follower of this blog. If you are already following, that counts too. In the comments section type, "I'm a follower." leave your name and email. (enter 1x)
5,) Tweet about this giveaway. Please use @
teachingheart
in your tweet. Come back and leave the comment "I tweeted this!" and your email. (enter 1 X)
6.) For those who have purchased a
Teaching Heart

CDROM
in the past… In the comments section, please list one of the
CDROM's
you have and why you enjoy using it. Your name and email… make another comment: Please tell us about an activity you have used on the CD and how you and your class enjoyed it. Leave your name and email. (enter 2x)
Good luck to you all and thanks again for being a visitor/reader/follower!!!
Here's 2 more giveaways parents and teachers would love! What a month to giveaway!!!
My three favorite stores hands down are: Target, Kohl's, and Amazon! The last being the one I probably shop most at. Plus Amazon is just great all around. They have an awesome
associates
program that has paid me well for years… Plus I recently became an amazon vine reader ='s free things to review… Once I won a 1,000 gift card from them. That was about 8 years ago when
DVD's
cost like $500.00 and that is when we got our first DVD player. Anyhow, I just found this AMAZON.com giveaway for $25.00. We can all use the extra money this time of year. Hop over to
My Bilingual Boys
and check out the list of
Great Giveaways
!
Also wanted to share this teacher giveaway found at Kindergarten's 3 R's: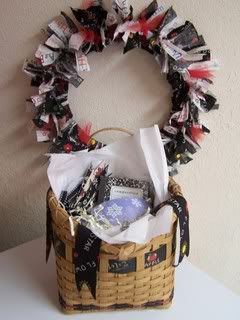 Go here
to see how to enter this contest.
Google+