Trick or Treat? Okay, here's a treat, if you like free printables from Teaching Heart!!!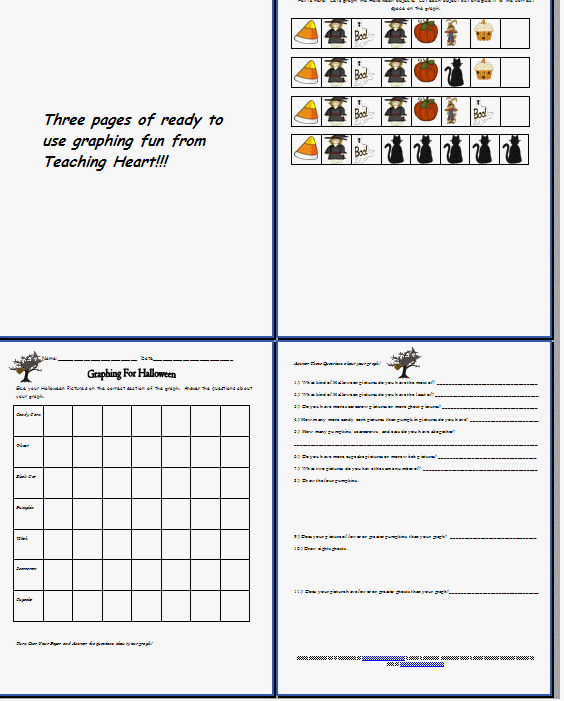 Above is a fun cut and paste graph I created first for my second grade classroom and later used it with my first grade son. You can use this in your classroom for a fun Halloween activity or use it over the weekend at home to keep your kiddos happy and busy. They won't even know they are learning important graphing skills.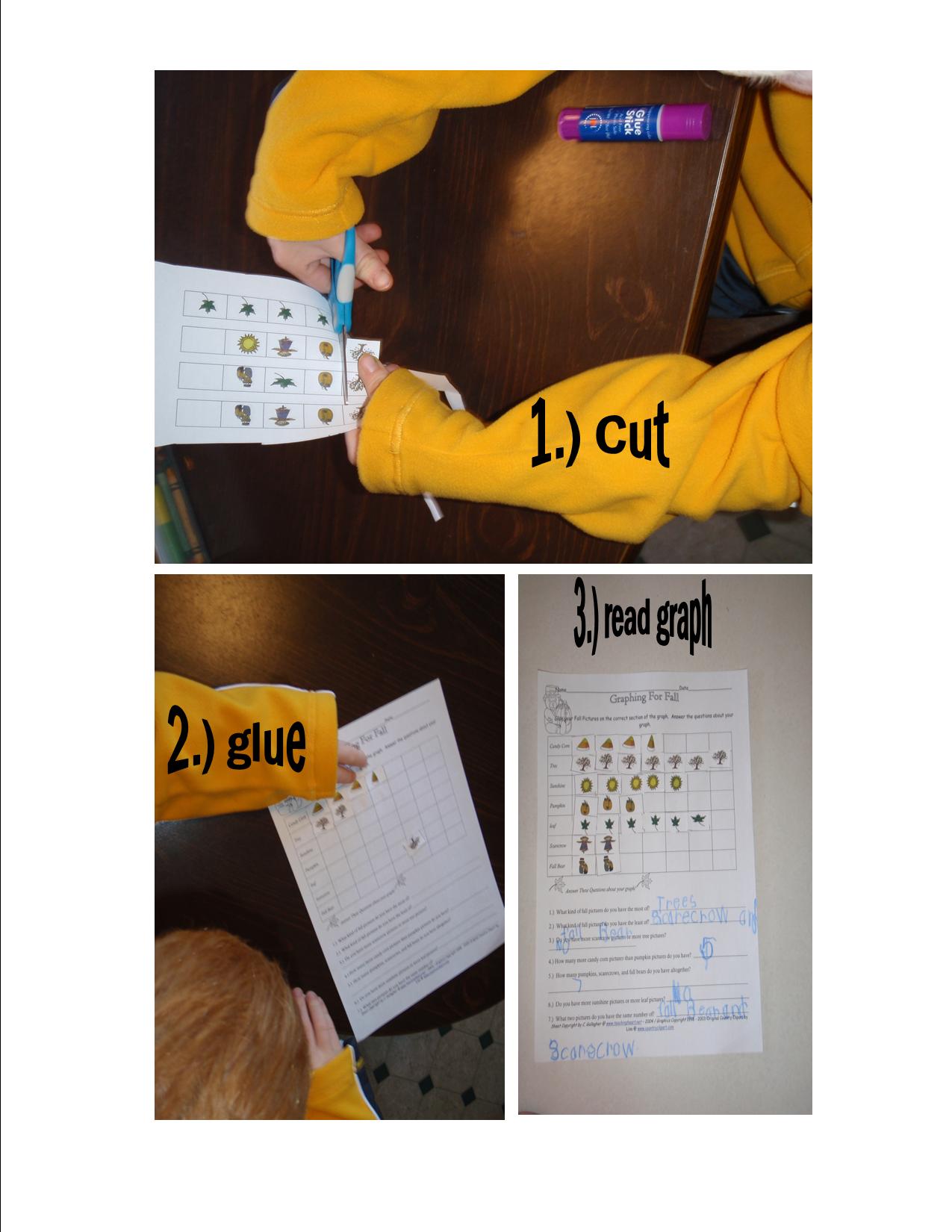 First they cut out the pictures. Next they glue the pictures on their graph. Finally they answer the questions about the graph.
* Graphing for Halloween – Click Here to Download the Sheets!
Need more Halloween fun for your classroom? Try: http://www.teachingheart.net/halloweenlesson.html
Teaching Heart has great ideas for graphing…
*What is your favorite fall activity?
Free from our Graphing CDROM
Download the free printables at P1 – P2 – P3
Google+