Caps for Sale:
A Tale of a Peddler, Some Monkeys and Their Monkey Business
Click to learn more or to order this book!
How about some monkey math? You could give each child a monkey (clip art) to cut out and then have a bunch of hats (construction paper ovals) available. They could make patterns on top of the monkey's head with the hats. Or you could do subtraction using the hats as manipulatives. You could also reread the story letting the children play the part of the monkeys.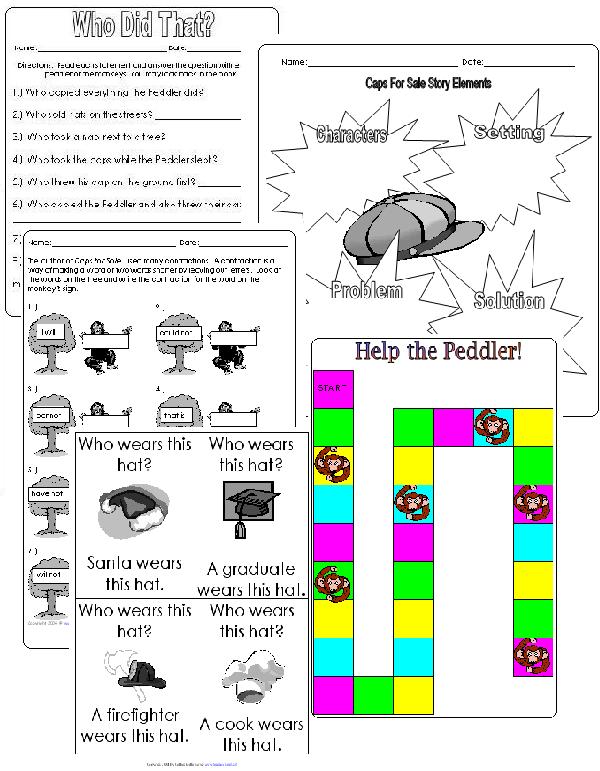 Various Pages Found on CDROM # 4
Click to see CDROM # 4
Google+