Halloween Book Review
During the month of October we read many books dealing with Halloween or other October theme related ideas. After we read each book and discussed the books, each student made their own little book about their favorite story. (CLICK HERE TO GET THE LITTLE BOOK FOR YOUR CLASS) Then, we colored cats with Pumpkins to hold the book.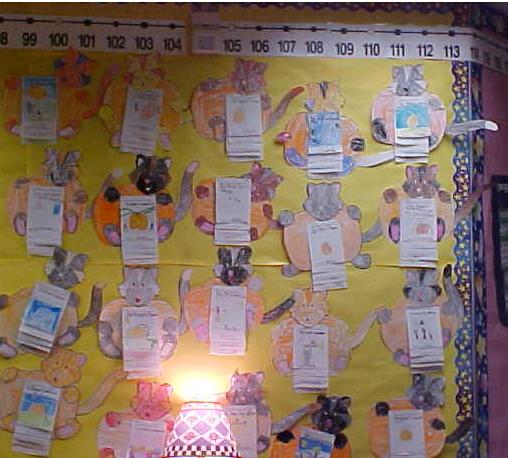 Here is a close up of one...