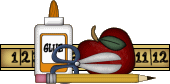 Colleen D. Gallagher
Professional Website: http://www.teachingheart.net
Previous Classroom Website: http://www.geocities.com/mrsgsecondgrade.html


TEACHING EXPERIENCE:
2001-2002 Second Grade Teacher: Silver Ridge Elementary, Silverdale, Washington
Taught twenty-two second graders all subject areas. Programs used include; FOSS, Reading Mastery, Everyday Mathematics, Write Source, Read Well, and Four Blocks Literacy Approach.
1999 – 2001 Primary Special Education Teacher: Silver Ridge Elementary Silverdale, Washington
Evaluated all referred students suspected to be in need of special education. Modified and designed curriculum to instruct kindergarten through third grade resource and special needs students in math, reading, written language, and study skills. Used and modified a variety of programs such as; Write Source, Connecting Math, Touch Math, Everyday Math, Read Well, Guided Reading, Reading Reflex, and Reading Mastery. Worked on a daily basis with teachers, paraprofessionals, administrators, outside agencies, parents, and students to organize and monitor academic, behavioral and transition progress of students with disabilities. Facilitated the development of individualized education plans, oversaw their implementation for each student and ensured compliance with IDEA and state regulations.
1998-1999 Substitute Teacher North Kitsap and Central Kitsap, Washington School Districts
Contribute to the learning process in a variety of kindergartens through sixth grade elementary and special education classes by administering the regular teacher's plans, grading papers, and giving feedback for follow-up.
1998 Student Teacher: Baker Elementary School, Life Skills K-3, Upper St. Clair, Pennsylvania
Designed and taught individualized lessons. Organized inclusion schedules. Designed and planned several learning centers as well as instructional aids. Wrote and implemented a Behavior Management Plan. Wrote an Individualized Education Plan.
1997-1998 Student Teacher: Carl S. Streams Elementary School, International second grade classroom, Upper St. Clair, Pennsylvania
Managed class independently on a regular basis. Created and taught a thematic unit on fairy tales. Organized and presented unit plans and lesson plans on a daily basis as well as extended lessons with appropriate activities. Planned and directed a play for the students to perform for their families.
COMMITTEE RESPONSIBILITIES AND LEADERSHIP:
School Improvement Team; Silver Ridge Elementary. 2000 – 2001
Family and Community Engagement Team; Silver Ridge Elementary. 2001 – 2001
School Technology Committee; Silver Ridge Elementary. 1999-2001
School District Technology and Learning Plan Committee; Central Kitsap School District. 2000
Special Education Contact Teacher; Silver Ridge Elementary. 2000-2001
Student Support Team (SST), Silver Ridge Elementary. 1999-2001
COMPUTER SKILLS:
Designed and maintain an award winning teacher web-site entitled Teaching Heart. 1998-Present
Webmaster of Silver Ridge Elementary Parent Communication Web site entitled Fun with Math at Home. 2000-2001
Proficient in MS Office Applications, Power Point, HTML, Tracker, TIMMS
HONORS AND AFFILIATIONS
Nominated for Washington Award for Excellence in Education, 2001
Author of four Primary Teacher Timesaver CDROMS.
Deans List: Fall 1995, Spring 1996, Summer 1996, and Summer 1997
Phi Sigma Pi National Honor Fraternity Member, 1996-1998
Council For Exceptional Children Member, 1995-Present
Council for Exceptional Children President, 1996-1997
Copyright 2004